Head of the Global Client Business, BlackRock
Mark Wiedman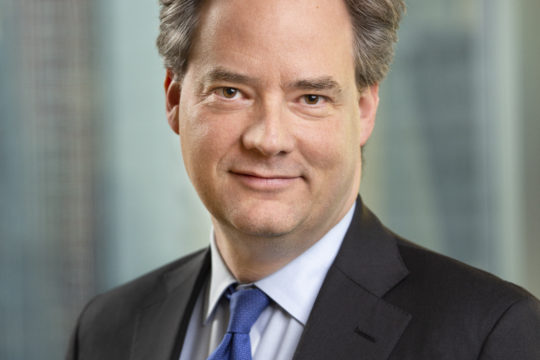 Download Headshot
Mark Wiedman, Senior Managing Director, is head of the Global Client Business, and a member of the Global Executive Committee.
Mark is responsible for BlackRock's commercial businesses worldwide. They include the North American client business; the APAC, EMEA, Latin America regional businesses; the global teams serving insurers, consultants, official institutions; Financial Markets Advisory; Marketing.
Mark also contributes to BlackRock's effort to deliver investment opportunities from the transition to a low-carbon economy to clients. He hosts a podcast and video interview series with industrial CEOs, "The Real Heroes of Net Zero." Mark co-chairs BlackRock's External Affairs Committee, which oversees the firm's brand and reputation. He leads the Women's Accelerator and is the sponsor for SOMOS, the Latinx & Allies Network.
From 2019 to 2022, Mark was head of International and Corporate Strategy. From 2011 to 2019, Mark was Global Head of iShares and Index Investments. He joined the firm in 2004 to help start Financial Markets Advisory.
Mark led BlackRock's 2008 creation of Penny Mac, now the #2 U.S. mortgage bank, and served on its public board 2013-2019.
Before BlackRock, he was Senior Advisor to the Under Secretary for Domest ic Finance at the U.S. Treasury and a consultant at McKinsey & Company. He has taught finance and law at Princeton, Stanford, Yale, and Renmin University in Beijing. He serves on the boards of the National Committee for U.S. -China Relations and of Focusing Capital on the Long-Term (FCLT). He earned an AB degree, Phi Beta Kappa, magna cum laude, in Social Studies from Harvard College in 1992, and a JD degree from Yale Law School in 1996.
Back to Board of Directors